Events
Publications
Build Business Value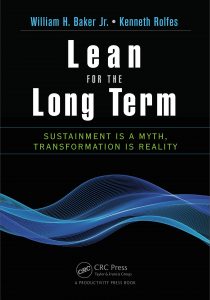 Move toward a broader, strategic use of Lean principles in your business.
Association for Manufacturing Excellence

AME's Vision and Mission is to bring people together in order to inspire a commitment to enterprise excellence through shared learning and access to best practices. AME's annual conference is the premier 'lean' learning event that includes practitioner presentations, tours of outstanding organizations, and hands-on learning workshops. AME is at the forefront of incubating new manufacturing consortiums across North America.
ame.org
AME San Diego Consortium for Business Excellence is a shared learning network that is facilitated by AME, the Association for Manufacturing Excellence.
San Diego Consortium
The So Cal Lean Network or SCLN is a network of lean-minded professionals in Southern California. The purpose of the SCLN is to help organizations learn about lean and enterprise excellence through sharing of best practices.  Contains a list of local consultants
http://www.socalleannetwork.org/
Lean Sensei
The Association for Manufacturing Excellence offers the AME Lean Sensei to anyone interested in benchmarking their organization against distinguished AME Excellence Award recipient companies.
http://www.ame.org/lean-sensei
Gemba Academy
Gemba Academy This site was formerly known as Superfactory.com. It includes all sorts of links for Lean, Six Sigma, informative articles, training videos and other performance improvement tools and techniques.
Consortium members can get discounted pricing
https://www.gembaacademy.com/
Compression Institute — 22nd century business thinking
Founded by Dr. Robert Hall, a thought-leader in business quality and productivity, the Compression Institute is recognizing the need to replace unsustainable 20th century 'expansion' thinking with the 'compression' thinking needed for long-term earth civilization — and business — survival.
www.compression.org